Healthy Asian Burgers for Meat Eaters and Vegetarians
The Shiso Burger trademark is simple and convincing: We combine conventional burgers' benefits with traditional Asian cuisine, known for its healthy ingredients.
Our food is uncomplicated, prepared quickly and delicate – so get ready for a taste experience that will change your idea of burgers forever!
It's not just meat eaters who get their money's worth at Shiso Burger:
We also serve delicious salmon, shrimp or tuna with the eponymous shiso leaves – a wonder weapon for your immune system.
Vegetarians can look forward to our veggie burger with pickled tofu and grilled eggplant or the toad burger with portobello mushrooms.
On the side, we serve homemade fries, vitamin-rich kimchi and edamame beans.
Only the finest quality
We are committed to quality at the highest level in all our products and their ingredients.
In addition to our fantastic meat variations, we also offer a selection of vegetarian, fresh fish and seafood burgers.
Not to forget our fluffy and light bun with black sesame. It is a well-kept secret recipe and can only be found at Shiso Burger.
Freshly made in front of the Customers
We prepare our food fresh every day – right before your eyes in our open kitchen, from grounding the meat and forming the patties with our hands to preparing our homemade fries. So you can experience our unique quality even before the first bite.
When it's ready, your Asia Burger comes to you in the original dumpling basket to underline the uniqueness of our delicacies and, at the same time, point out our Asian heritages.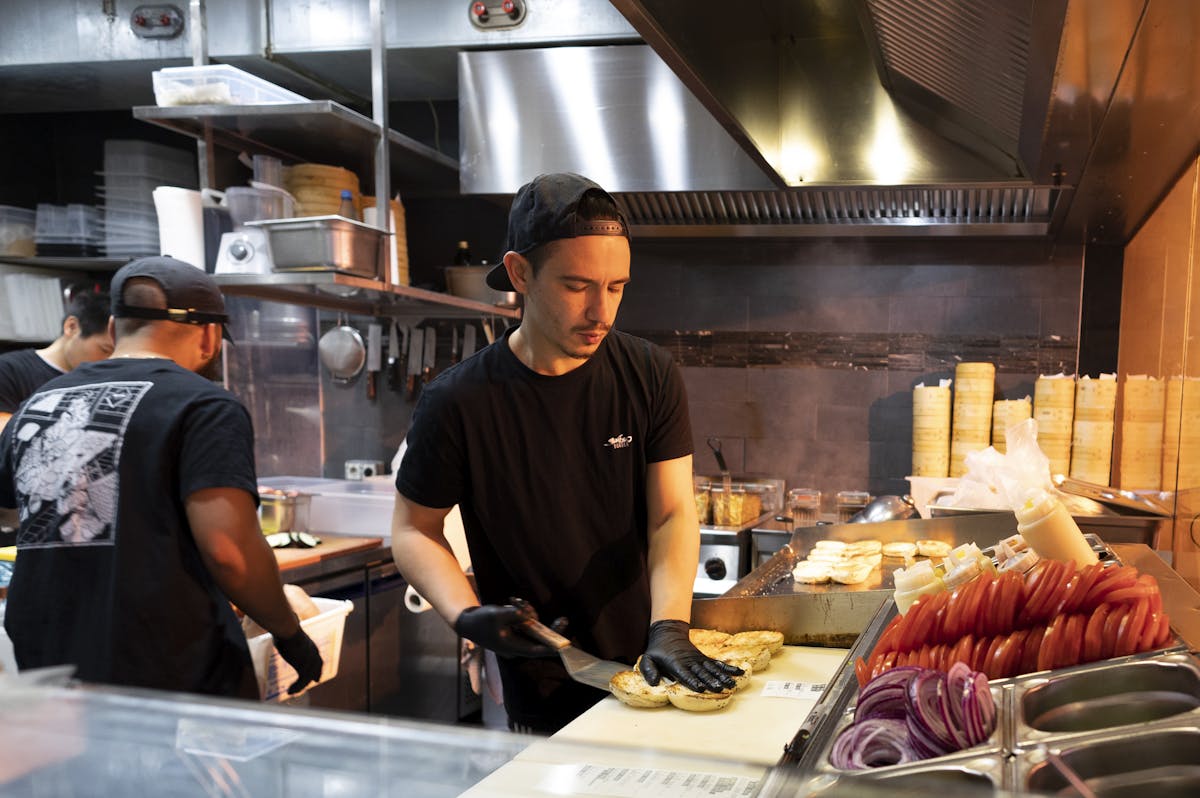 Our Asia Concept Burgers are not fast food in the traditional sense, but if you're in a hurry, we'll be happy to get them to you.